Get prepared. Get connected. Land that job.
Finding a new job is tiresome. We've simplified the process.
Sign Up Here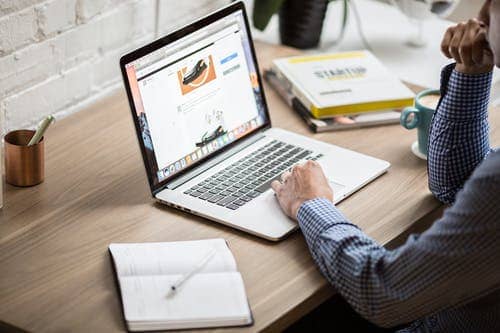 What we offer
 Our Career Development Center:
♦  We help you get prepared and connected.
♦  We get you matched to the right job opportunity.
♦  Our online Boot Camp will get you prepared.
♦  Our platform is private and confidential.
♦  We will connect you to vetted recruiters.
♦  We provide on-going career development help.
Our Online 9-Step Boot Camp
We will get you well-prepared for job openings.
Step # 1
Introduction – An overview of what you'll learn
Step # 2
Purpose & Vision – Define your purpose, get clear on your long-term vision
Step # 3
Building Your Profile – How to create a standout profile
Step # 4
Working with Recruiters – Understand how to work with recruiters
Step # 5
Your Brand – Create a powerful online brand and social media presence
Step # 6
Your Resume – Tools and tips to create a powerful resume
Step # 7
Expand Your Reach – Why networking is critical
Step # 8
Create Space – Learn how mindset and focus make to propel you forward
Step # 9
Building Your Profile – Understand emotional intelligence and how it impacts us
So that you can see just exactly how comprehensive our programs are for you, check out our programs below:
The pricing noted includes the first month fee.  Following this first month, the recurring monthly fee is only $15.00.
"LT is authentic and her personality shines through immediately. After my conversation with her, I feel better-equipped and prepared for my job search. I am extremely happy that I decided to join vCandidates.com."
"vCandidates.com will give me the leg up on other recruiters and help submit quality candidates to my clients. Our agency spends over $30,000 a year on job search boards that don't offer half of what vCandidates.com is offering. Thanks for getting it right!"
"Letting someone go is the worst part of my job. I love the idea of being able to offer our employees a 3-month subscription to help them find another job. Great idea vCandidates.com!"
"vCandidates and the team under the leadership of LT Ladino Bryson are giving me hope in my career search again! I truly felt like my personality as well as my career aspirations were considered to best lead me to the position that best fits me."
We're here to help you in your job search.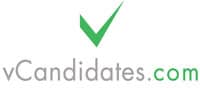 The Ultimate Career Development Platform
We're a private, exclusive and alternate platform that connects you, if you're in a job search, with vetted recruiters who will seek you out, keep you informed and will be there to support you during the entire hiring process.
Standout out in a compelling manner
Get presented in a ready-to-hire manner. Get tips and tools to craft a compelling resume. Get a mock interview session with our vCounselors. Get prepared through our 9-step online Boot Camp.
vCandidates.com
We are changing the way career transitions happen 
by creating a positive connection between technology and the human touch.