1. Build a candidate referral pipeline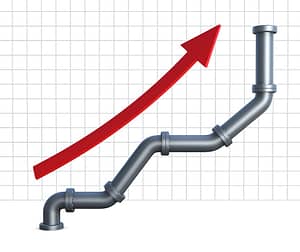 I've worked both as a corporate recruiter and 3rd party recruiter for more than 20 years. Over that time, I watched colleagues actively engage in building their candidate pipeline by sourcing for a specific role they commonly worked, and then adding those candidates to their ATS. After a few weeks of this work, they'd boast, "I've got 100+ qualified candidates ready to go!" The truth is, simply finding and uploading candidates to your private database isn't building an engaged pipeline. Whether business is slow or booming, great recruiters will devote time on a weekly basis to identify strong prospective candidates and build a relationship with them. These people may or may not be ready to make a move when you a have a role to fill, however, if you have a great relationship with them, they can become a referral source for other qualified candidates. The same way a warm introduction is better than cold-calling a business when looking to gain a new client – you'll find a warm introduction to a prospective candidate can do wonders for your ability to close them on the interview process.
2. Create relationships with target employers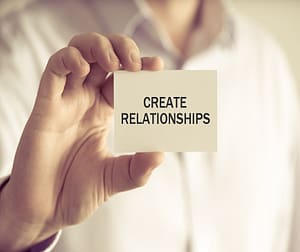 Create a list of your top 100 dream clients that you'd like to work with. From there, identify either the CEO, CFO or head of HR and start reaching out to build a relationship. The goal isn't to sell them on working with you right now, rather it is to build trust through knowledge share and/or referrals so that you are top of mind when hiring picks back up and they need a strategic partner.
3. Become an expert – study your top three industries
Now is the time to get focused and build your skill base. Consider what are top three industries you want to be known as the expert in. Then devote time each day to learning and studying everything about that industry. This should include being able to answer questions like: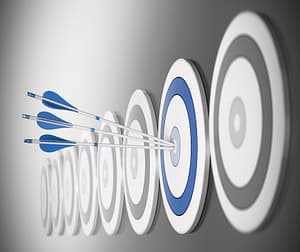 Who are the top companies in the industry?
Who are their competitors?
What are unique industry terms / jargon?
What the most popular roles in the industry?
What is the future projection for growth?
What are industry challenges?
Register for RSS feeds, articles, and newsletters that will expand your understanding and help you to identify the top performers in the industry. This is your chance to build a level of expertise that will allow you stand apart from the competition when you start developing business in the future.
4. Leverage Technology
This is a great time to identify and implement technology that will make you more efficient and effective in the future. Evaluate and choose tools such as: automatic scheduling solutions, mechanism to track and source candidates, CRM for managing candidate flow, solutions for virtual meetings which you can record, tools for reference checks and background checks, and tools which can help you submit candidates to clients. Ideally, you should look to find comprehensive solutions which can offer a number of these features.
5. Become an authority
Create content for social media, both short-form and long-form, that allows you to demonstrate your skills and passion for recruitment. This will help you to improve your visibility and will make it easier to build relationships with targeted clients and great candidates.
The bottom is line is that the more time and energy you can spend dedicated to these five tactics, the better off you'll be. The economy will recover, and competition will continue to be fierce for great talent and new clients. Those who take advantage of building their brand and pipeline will most certainly land on top.
---
At vCandidates.com, we are changing the way career transitions happen by creating a positive connection between technology and the human touch.
Surf our site. Reach out to us if you'd like to talk.