25 years.
5,000+ interviews.
10,000+ resumes read.
I've been busy being a part of helping individuals find their best next career and companies finding the best talent for their teams. During my career, I've worked in manufacturing, retail, hospitality, financial services, and tech. I've recruited delivery drivers and dev ops leaders, high school students and those with PhD's, entry levels up through CEO levels. Through it all, I've discovered a handful of behaviors that results in success when pursuing that next career move.
1. ATTITUDE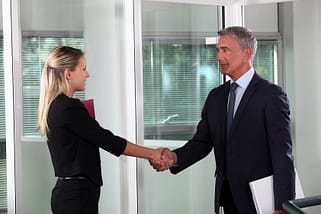 Walk into a coffee shop or someplace busy with lots of different people hanging around. Can you quickly pick out those who are generally happy or engaged in what they are doing versus those who are distracted, grumpy and appear to be miserable? Be honest, you'll know within a few seconds of meeting someone what their mindset is. It's easy to determine if you'd enjoy being around that person every day. Your attitude comes across in how you act, interact, and appear.
Successful candidates searching for a job take pride in their personal appearance and show up to all meetings putting their best foot forward. As a general rule, even if the business is a casual workplace (jeans/shorts, etc.) an interview should still be attended looking professional. Remove excessive facial jewelry, groom facial hair, and consider covering arm ink by wearing long sleeves.
Dressing for success is one thing. But, the most important thing you need to wear, that emphasizes a positive attitude, when you walk in the door for your interview, is your smile. People want to hire someone they will enjoy working with. Even if you battled the worst traffic ever, had coffee spilled on your shoes, and it's the 20th interview you've had this month, when you walk in the door you need to rise above it. I promise you, how you come across in those first 30 seconds makes all the difference!
NOTE: Never assume that you can be dismissive or grumpy to the receptionist if you're in a bad mood, and then "put on an act" for the interview. If you're not genuine the whole time you are at an interview site, it will get known. I've often asked the front desk team member what they thought about someone waiting in the lobby.
2. PREPARATION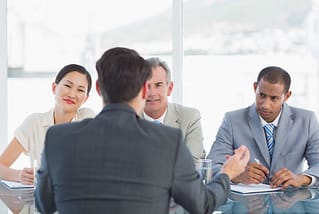 I can't tell you how many times I had someone come into an interview with me and either didn't know who I was (i.e., didn't look up my profile on the company page or LinkedIn) or didn't know what we did as a business. Both scenarios negatively impacted the perception we (the hiring team) had of the candidate.
The best candidates are like good Boy Scouts, always prepared. They come in with copies of their resume and, when appropriate, work samples. They've researched the company and know a bit about each person in the interview with them. They've looked at social media and other sources to understand the value proposition of the business, what customers think, and how the brand is executed upon. They've taken the time to read the job posting and identify how they are a match and are prepared to discuss any short-comings.
3. SPECIFICS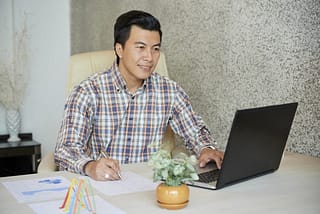 When preparing for your interview, re-read the job requirements, and think though specific instances in your past that exemplify your ability to do that task or objective. Be prepared with specific details of each scenario, including relevant qualitative insights. And, think about what you learned from the experience and how you've applied that to future scenarios. While you may not wind up sharing each scenario you prepared, you're better off knowing this information than searching for a memory and letting your nerves get the best of you.
4. FOLLOW-UP
There are few critical follow-up steps you should take:
Send an appropriate thank you for each person who was at your interview. I always bring notes and postage with me to each interview. A best practice is to get names with spelling by asking for business cards. When you leave the office, sit in your car or someplace nearby and write out a thank you note to each person. Do not include the same message for each person; rather, write something specific to what they said or asked showing that you paid attention to them. When you are done, head to the nearest mailbox and drop them off. This way they will arrive in the next day or two at the most.

If you were asked for any supplemental materials, make sure you send that via email within 24 hours, and when possible the same day as the interview. Attention to detail and delivery of a timely project will always set you apart.

Finally, ask the recruiter or hiring manager you are working with when they are looking to make a decision. If you haven't heard from them by that date, don't assume you aren't the successful candidate! Instead, reach out and: a) ask where things are in the process and if they need anything else from you and b) reaffirm your interest in the position.
5. CONSISTENCY
Perhaps the most important thing you can do to stand out is be consistent. Make sure the resume you bring in matches the information that can be found about you online. Be able to answer questions about your career history and tell your journey in the same way that your resume reads.
PRO TIP: I've seen more than one candidate get disqualified because they either couldn't remember what was on their resume or couldn't answer specific questions about past experiences and accomplishments that they included. Extending reality to look good on paper will always come out during the interview. It is better to be honest about who you are and what you've done and fall a bit short of "the ideal" than to be considered a liar or fraud.
Our vCandidates.com Boot Camp will prepare you with these and other best practices so that your job search will be productive and efficient.  Click here for more information.