2020 - The Great Evolution: Now is the time to evolve your company culture
Find The Job That Fits Your Life
2020 - The Great Evolution: Now is the time to evolve your company culture
Date & Time
Thu, July 9, 2020
11:00 AM – 12:00 PM MST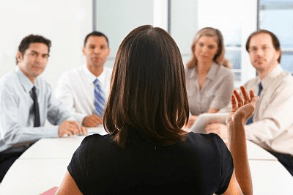 For Job Seekers
90-Day Free Subscription Offer
To help you prepare for when active hiring resumes, vCandidates.com is offering free 90-day gift subscriptions to 500 serious job seekers.
For Recruiters
Low Cost Subscription Offers
Our recruiting software combines all the tools you need to find and present viable candidates at competitively low-cost subscription rates.
For Employers
Special Free Transition Offers
We are now offering companies our 90-Day subscription program the opportunity to purchase additional 3-Month subscriptions at no cost.
Employers are now forced to rethink how their company culture will be defined. Join the conversation on how to evolve your talent pool.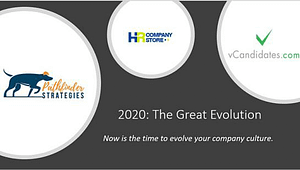 The dynamics of the pandemic have forced many employers to rethink their workforce and overall operations. With recent events and outcry for equality, employers will also have to reflect on how to build the best team possible and evolve their company culture. Now more than ever, your customers will be looking at an organization based on whether its operations are purpose driven, and future talent will align themselves with companies that mirror conscientious behaviors.You are invited to join the thoughtful conversation with two human capital professionals who are leaders in shaping company leadership, team alignment, culture, and diversity. The discussion will include recruiting professional and career platform developer, LT Ladino Bryson, CEO and Founder of vCandidates.com and business performance strategist Brandy Ferrer, President and CEO of Pathfinder Strategies.
This webinar will include a Q & A session so be sure to submit any questions for the panelists to answer to info@vcandidates.com.
 The first 50 people to register will receive Free Admission. After that, General Admission is $20 per registrant.
We are changing the way career transitions happen by creating a positive connection between technology and the human touch.