We all have them. Dream jobs or dream companies. These are the roles and organizations that we have aspired to be a part of throughout our career. We have taken on special projects, attended key trainings, and perhaps even enrolled and completed specific degree programs just to be in the best possible position to get hired and realize the dream.
Then one day it happens. You get the call from a recruiter that your resume caught their eye and they want to discuss an opportunity with you. That first conversation goes great! Before you even know it, you are on the short list as a final candidate. The excitement you feel is tempered by the nervous energy running through your body and making your mind race. How do you possibly prepare for the interview of your lifetime?
5-7 Days Before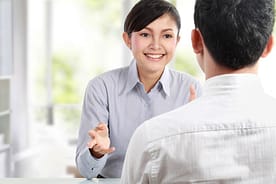 Just like an athlete the week before a big game, this is the time to double-down on preparation. Create a few mock interview questions for yourself and have someone ask them to you while you are being filmed. You can easily do this on your phone or using a free meeting tool like UberConference, Zoom or Skype.
Next, get really critical and watch your interview. Look at your body language and make note if anything should be changed. Are you making good eye contact throughout? Do you sit up straight in your chair and appear engaged and confident? How do your answers sound? Are you clear and succinct? Just like everything else in life, being great at interviewing comes with practice, so give yourself the advantage of this preparation.
If possible, do a second mock interview to evaluate the changes you made, and note if there are any further adjustments to consider.
3 Days Before
Do your research. Take the time to review their website, press releases, social media pages. You should know who you are interviewing with, read their company bios, LinkedIn profiles and social media. This will accomplish two things for you.
• First, you'll feel more comfortable during the interview as you have a familiarity with the company and the people.
• Second, you'll be able to use the information you've discovered to build rapport and tie your examples of prior work experience to relevant information about the company.
Finally, write down a few questions that you want to ask at the end of the interview that are insightful and couldn't simply be found by someone who did a little research.
Additionally, review the job posting again. Make mental notes of situations that demonstrate you have the skill or experience they are looking for. Pro tip: it is ok to share a story where you failed! These lessons can be very powerful. The important part is to self-identify what you learned in that scenario and how you have successfully applied the learning in the future.
The Night Before
Lay out your clothes for the next day, make sure everything is pressed and stain free. (For those of us with children and pets in the home, this may be easier said then done!) If you haven't been to the interview location before, print out the directions and get familiar with them in your mind. Consider what alternative routes might exist in case you hit unexpected traffic. Print out several copies of your resume to hand out. And, address and stamp envelopes for thank you notes to bring with you.
Consider working out before bed if you have a lot of nervous energy, as it is important to get a good night's sleep. And finally, practice visualization. Sit somewhere quiet and allow yourself to imagine the interview. Picture yourself confident and knowledgeable. See the interviewers engaged and enjoying what you say. Focus on being the best possible candidate you can.
After the Interview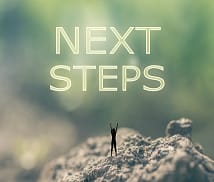 It is OK to ask at the conclusion of the interview what their timeline looks like and if there are any next steps you should be aware of. If they asked for examples of work during the interview, confirm what you need to send and when you will have it to them. Once you leave the office and get to your car, take out those pre-addressed thank you notes, write a personal message to each person, and drop them off in the mail.
---
No one can guarantee you will get a job offer. Some of us will go through many interviews of our life before we land in that perfect role or company. Regardless of the outcome, you can take pride in knowing you were fully prepared and performed to the best of your ability. Go out and enjoy the rest of your day and look forward to all the great career adventures you have ahead!
---
At vCandidates.com, we are changing the way career transitions happen by creating a positive connection between technology and the human touch.
Surf our site. Reach out to us if you'd like to talk.