I've been working in various aspects of the HR field for more than 25 years. During that time, I've sourced, recruited, hired, trained, mentored, coached and helped to exit more amazing people than I can count. Over the last several years, my focus has shifted from doing this work inside organizations to helping executives execute on people processes in their own unique firms. The biggest constant I've seen is the anguish around separations and severance packages for both leadership teams, for those impacted and for allowing that fear to manifest itself into inaction.
There are countless reasons why decisions are made to separate a team member from the company. It can be performance driven, cultural misalignment, business restructuring, or far reaching layoffs that impact multiple individuals. No matter what brings leadership to the point of decision that one or more people will need to be transitioned out, the thought process is never taken lightly.
Unfortunately, many times what I've seen is a hyper-focus on "how" to navigate that moment in time, that singular conversation, versus what can be done to make the separation into a positive transition process.
How do we effectively change exits into starts?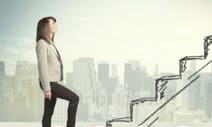 The first step in being able to help move into a space where the focus is on new beginnings and starts is to acquire the resources to support this view. To me, that means providing a mechanism for career coaching and opportunity search. For many large companies, this is a staple inside the packages provided to senior management. My question, why shouldn't this be offered to all levels in organization and in any situation where the employee and employer go their separate ways?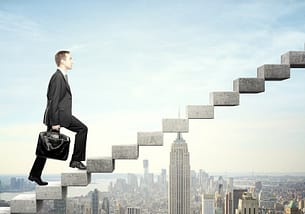 The next step is to identify a partner that can deliver developmental support, emotional support, and transition (job search) support under one umbrella. In my experience, when solutions are provided by disparate providers, they wind up underutilized. This results in even longer transition and re-employment timelines, which often results in negative mindsets about the company from those alumni.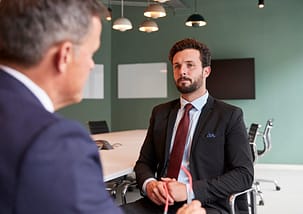 Finally, when it's time to have that conversation with a team member departing for any reason, it is important to have the support ready to be executed upon immediately. Furthermore, it needs to be clear that the reason for providing this support is because of true respect and care for the person. Bottom line, people understand business decisions when making a change – be it individual performance or overarching company performance. Where leadership gets into trouble is when that news is shared in a sterile manner, without the same care and love that was part of bringing that person into the company initially.
Now I get it, I've had to have those tough conversations myself, and the range of emotions felt that go along with it. Having said that, it is our obligation as leaders to choke down how we feel and be good to the person on the other side of the table versus hiding behind a stoic face. Creating a positive experience for alumni so that the transition becomes a steppingstone to a great next start in searching for their next job has vast benefits for all those involved.
What's Next for the Outplaced Employee
For the person facing severance, having a known safety net of support relative to how to proceed in a new job search and access to recruiting professionals looking to fill current opportunities is a huge mindset boost. For the those who are still at the company, watching from the outside how their departing friends and colleagues are treated has a dramatic impact on culture. It creates a proof point of trust. Trust that I as an employee matter. Trust that my leadership team cares about me and looks out for me. Trust that if things need to change in the future, someone has my back.
Look on across any of the websites that provide current and alumni employees a place to share their feelings. Organizations that work to change exits into starts consistently have highly rated workplace brands. Past employees remain engaged and loyal to the product. An army of customer evangelists are created and nurtured.
Late last year, I chose to join the team at vCandidates.com. There were many reasons I fell in love with the product, and I'm deeply honored to be part of building solutions that accomplish what I so passionately believe in. While I'd welcome the opportunity to work with everyone who reads this, regardless of who you ultimately choose to partner with, the time is now to make a shift in your business and implement resources to turn exits into starts.