For the sake of this post, "passive job seekers" are
1. People who are employed and happy with their current positions or,
2. People who are working, but actively thinking about their next steps in their career.
Though both types of passive job seekers are suitable candidates and fit the demographic of vCandidates.com, the latter proves to be a gold mine for recruiters.
Recruiting passive job-seeking candidates comes with its downfalls. Not all passive job seekers are easy to find. As a recruiter, you are forced to track ideal candidates down and confirm whether or not they are willing to entertain new offers. The process can be time-consuming and frustrating for both the recruiter and the candidate.
From the candidate side, most of us have been there at one time or another–we're open to new career opportunities, but currently, happily-ish employed. What are our choices as a job seeker? Waiting for a recruiter to approach us isn't the most effective method. Instead of toggling the "open to opportunities" button on your LinkedIn profile, which publicly lets others in your firm know, there is now a more strategic solution.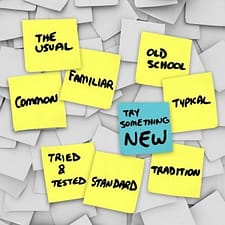 vCandidates.com is a private, secure, all-in-one platform for both passive candidates searching for career advancement and professional recruiters and staffing agencies. By joining vCandidates.com as a passive job seeker, you're letting verified recruiters know that you are indeed open to exploring outside job opportunities. With your subscription, you have access to:
• Our proprietary Boot Camp that helps you hone both the hard and soft skills needed to present the best version of yourself to both recruiters and employers.
• The best resources, and you will certainly get an ROI on investing in yourself and your next career steps.
As a recruiter, by joining vCandidates.com, one strong selling point is the access to verified, pre-screened, well-prepared and serious passive job seekers. Gone are the days of contacting candidates to see if they are happy with their current positions. As a recruiter, you are able to privately engage with passive job seekers and find the best vetted and verified job candidates for your clients.
You are also given access to our proprietary vCan Manager™, vCandidates.com's Employment Relationship Manager or ERM, which acts as a communication tool between the recruiter and candidate. It is likened to a CRM and it automatically tracks the search, screening, communication and presentation process. Your time as a recruiter will be more efficiently focused to presenting the candidate to your client.
---
At vCandidates.com, we are changing the way career transitions happen by creating a positive connection between technology and the human touch.
Surf our site. Reach out to us if you'd like to talk.