We are sharing two recent sessions in which LT Ladino Bryson, CEO, vCandidates.com, and other highly experienced HR executives presented several critical and important thought-starters to help job seekers today prepare themselves as the market resets itself as a result of the pandemic. No doubt, times have changed, and candidates must position themselves well for new opportunities. Key steps and key questions are addressed with the goal of helping and facilitating the job search process.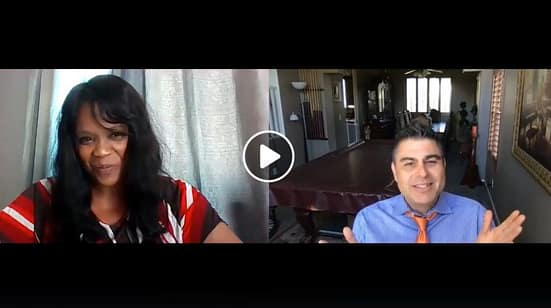 John Hrimnak, Husband, Father, Realtor, Author & Amateur Chef/Foodie and owner of Affinity Home Group at Arizona Realty One Group, Interviewed his friend LT Ladino Bryson, CEO, vCandidates.com, aka "The Employment Therapist™." Knowing the current marketplace, he was excited for what's she's offering for people who find themselves in a shifting employment market.
In this 18-minute interview, LT talks about how job seekers need to prepare themselves well in what has become an employer's market. Through the vCandidates.com platform and the 9-step online Boot Camp, she talks about how they will get resume and job interview help and how they will be able to create the right mind-set in pursuing their next career opportunity.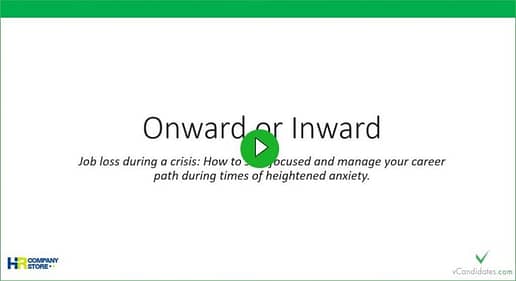 The HR Company Store and vCandidates.com co-hosted a 30-minute webinar that provided insight and information regarding how to prepare yourself for your next career opportunity knowing that the marketplace has changed and how to stay focused and prepare your career path during times of heightened anxiety.
It was delivered by experienced human capital and career development professionals… four experts representing HR, Recruiting, Career Coaching and Behavioral Analysis with years of experience preparing, placing and hiring candidates who answered the main questions that they've been asked over time and the questions that people always are asking and who may be thinking of or may need to start searching for their next job.