For weeks you've been doing your best to identify and apply to career opportunities which you believe are a good fit with your background and experience. You carefully check each posting and read through the extensive list of criteria, finding examples of how you're aligned.
Hours upon hours have been spent reaching out to people on LinkedIn, hoping to make the right connection that can lead you to an introduction with the hiring managers.
Still, no one calls.
One night you decide it must be an issue with your email. You ask a few friends to take turns sending you emails to make sure they go through. You ask other friends to call you to make sure you phone does indeed accept inbound phone calls. Shockingly, you discover everything works. You simply aren't getting responses.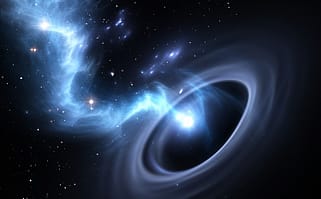 It is clear to you that you have entered the proverbial black hole. You are inside a space which is void of communication, and seemingly exists to create frustration.
Perhaps it is me and not you?
Me, the recruitment technology that is preventing you from making a human connection.

Me, the job search systems and processes that were first created to speed up the hiring process, and over time have blocked you and hiring managers from getting in touch.
The old way of finding work and applying for jobs was created by employers with best intentions. They wanted to speed up process while collecting all the information they needed to make good choices. And, they wanted to be able to document everything they were doing to create more transparency. Unfortunately, the experience has become just the opposite.
What you need is a partner.
You need to find someone who is in regular conversation with employers and can push through the clutter. Someone who will get you in front of the right people. You need a partner who cares as much about understanding you and what will make you successful, as they do about finding the best fit for the company.
That partner is a recruiter.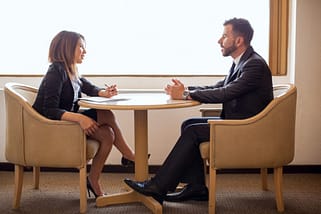 Recruiters are only successful when they make a match happen. Through recruitment software, they work to find companies with specific and unfilled talent needs. They understand what experience and skills are necessary, while learning about the culture of the workplace. Recruiters then work to find candidates who will both be able to do the work and fit with the rest of the team. While they work for the employer, they are truly vested in representing you in the best light and negotiating you a solid offer for your next job
To be clear, you have work to do in this partnership. It is up to you know:
What you really want to do,

What type of workplace makes you happy, and

What would cause you to disengage.
You need to have your social profiles ready to go and a concise resume that is accurate. It is up to you to practice interviewing and identify people who can serve as references. The good news is that If you do your part, the recruiter can help put an end to the blackhole and secure you a new job opportunity.
Build relationships with recruiters. Change the process and see the results change too!
Wait, do I hear something off in the distance? That's your future recruiter partner calling.
At vCandidates.com, we are changing the way career transitions happen by creating a positive connection between technology and the human touch.