The world is watching.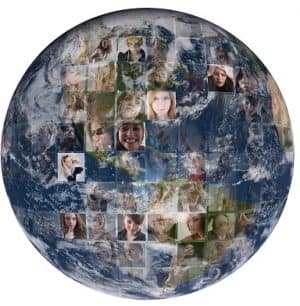 Leadership is being called up to the front lines.
As a business leader, CEO, COO, or HR executive you are now and will continue to be forced to pivot, re-strategize, re-structure and re-think tough decisions today and in the coming months.
One of the hardest decisions will be the layoff of your loyal employees.
And, you have to know that with social media today, how companies handle layoffs will spread quicker than another contagion. It will require leadership to lead with empathy, communication, compassion and transparency to those impacted employees, those remaining employees, your suppliers and your customers.
So, as a leader, it is as important to protect your company's brand, reputation and bottom-line. And how your position both your leadership and your company's ability to deal with unprecedented disruption will have far reaching impact – even as the country opens up again.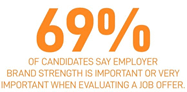 And, while there are many unemployed people who will need jobs, it's an unfortunate fact that people will not work for a company that has a bad reputation.
Develop a Thoughtful Communication Strategy
After making the difficult human capital decision of a reduction in force, developing a thoughtful communication strategy will be required for notifying several distinct but connected stakeholders: They are: 1) impacted employees 2) people managers; 3) remaining employees; 4) customers and; 5) stakeholders/investors.
Timing, cadence and content needs to be customized for each audience.
A universal principle for each audience will include this fundamental edict: Designing a transparent communication strategy and delivering it with demonstrated compassion and timeliness.
This is a defining moment of your leadership legacy.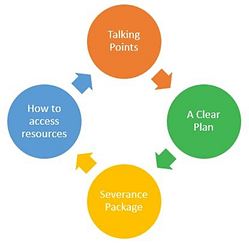 And, this holds true for people managers who will likely be on the front line in 1:1 virtual conversations with their impacted team members.
This plan should involve your HR and Compliance teams to include:
• All talking points contain the business case rationale.
• A clear plan on how decisions were made.
• Agreed upon severance benefits.
• How to access resources, particularly emphasizing how to contact retained outplacement services for transitioning employees.
The Three Guidelines:
The following guidelines* will help companies handle layoffs in a way that affords dignity to those let go and reassures survivors that the downsizing decision wasn't made arbitrarily. It will also help the remaining employees feel positive about the organization, optimistic about their future, and committed to working toward a better day.
Communicate widely and often – always be filling in the gaps about current and future state; while the focus in compassionate layoffs – don't neglect those who remain.

Give the most pressing information first – Address the question up front. Because it's on everyone's mind.

Be Visible – The CEO must be front and center for the people managers as well as the terminated employees (resist delegating this difficult task to HR) as well as to customers, shareholders and investors.
Extending the employee experience through a compassionate exit strategy is the right thing – and with today's technology, it is scalable and cost effective.
This is something that is in your control.
Your brand as an employer matters – to your former employees, to your current staff, your future employees and your customers and suppliers.
And, the way employees are treated as they exit has never been more important than it is at this moment in time.
---
At vCandidates.com, we are changing the way career transitions happen by creating a positive connection between technology and the human touch.
We're here to help. Reach out to us if you'd like to talk.