The weekend is here or about to start.  We hope it will be a fun and relaxing weekend.
For some of us, it also gives us a time to think and to reflect on the past week's or last several months' worth of work and assessing if you're moving along the career path you envisioned when you joined your current company.  Or, you may be in a job search now and it's not moving as fast as you'd like.
It's with this in mind that we, at vCandidates.com, would like to provide a few, quick weekend thought-starters to remind or help you in how to think through the whole job search and career advancement process.   We also provide these thought-starters on a weekly basis. Contact us here so we can add your name to our weekly updates.
STOP COMPLAINING
This may come across as a bit too strong, but there's a reason for saying this. Maybe, you're feeling unfilled in your current job or are a bit discouraged in finding your next job. What then happens is procrastination. Any excuse to stop or slow your progress. And, you'll complain more often, to yourself or to others. Well, shake yourself and remind yourself of why you are an accomplished candidate for the right opportunities internally or elsewhere and get re-energized to move forward. So, stop complaining!
PREPARE A GAME PLAN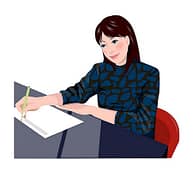 To get your boss' approval for a plan, you probably prepared objectives and lots of analyses as to why your plan makes sense. You probably also got those who have influence with the boss to help.  A Job Search Plan is the same. What do you do well? What are your goals, your strengths? You'll want to meet recruiters and others to help influence the hiring manager. Write it all down just like you do in preparing your plans at work.  Add a timeline. Follow it. You'll be amazed just how efficient you'll be in your job search.
KNOW YOUR PASSION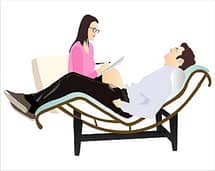 Do you have a list of 10-12 things that you just love to do at work, that you're really good at, that gets you going when you are challenged? Ever been praised by your peers and bosses for projects that you led and completed? Like good analysis, great presentations, being a strong communicator, working well with customers and fellow workers? If you put this list together in order of what gets you excited, you might just have identified what you're looking to do next and how much easier it'll be to present yourself internally or to your next employer. Try it.
ASK FOR HELP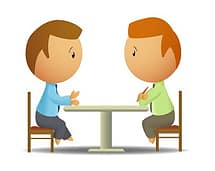 It is OK to reach out for help. People want to help. You may know a lot of people or maybe a few people.  Maybe those who have mentored you in the past. Your network might very well know if another company is hiring. If you're privately searching, reach out to those you trust and to recruiters. If you're in transition, also reach out to recruiters. Recruiters are the folks who are wired into who's hiring now. Just know why you are reaching out. Are you asking for in-depth career help, simple advice or help with the job search?  Reach out.
CREATE A BRAND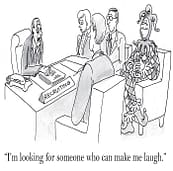 7 seconds… The first words out of your mouth… Keywords on a document… or a resume… Opinions get formed so fast. And, sometimes, it's not just right… not just fair.  So, think about who you are, what you bring to the table, what you do well, what you like to do, and what you want to do.  Write it down, then craft a sentence or two that summarizes all of this, read it to yourself and to others to hear how it sounds, if it sounds like you.  If so, think about how to demonstrate it. You're creating your brand.
KNOW YOUR DIFFERENCES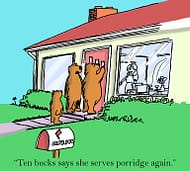 To help create your brand, don't just think of your tangible skill sets. Think about your "soft" skills. Your peers, bosses and hiring managers want to work with people they like and can collaborate with. Hard skills are important to help get solutions to solve problems. But, soft skills like enthusiasm, adaptability, communication and team player will help get the solutions achieved well.  Write these soft skills down. Write how you would want others to describe you. You'll identify your differentiators.
ADD VALUE
This is another part of creating your brand and identifying your differentiators. Coming to work with a positive attitude, coming up with options when others say no, helping others solve their work challenges, showing confidence in how you present yourself, being well-prepared in what you believe in and recommend, showing overt and honest interest in what others say or present, acknowledging others publicly.  This all may be what you do already or will do if you're interviewing. But, if not, write it down, think about it and, before you know it, you'll be adding value.
MANAGE YOUR TIME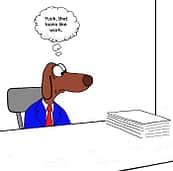 This is a somewhat different weekend thought compared to creating a brand, knowing your differentiators and how to add value to the work you do today and want to do in the future.  But, think of it this way. If you know yourself better and know and work hard at what you like to do or want to do, just maybe your time in managing yourself and your workload will naturally improve. Just maybe the time to complete tasks will improve. Maybe, collaboration with others will cut time, maybe those high priority tasks will be easier to manage. And, maybe those lower priority tasks can be done quickly.
GETTING DISTRACTED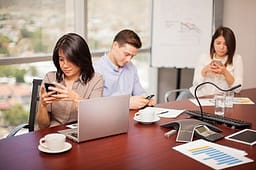 Mondays come around and you have your to-do list worked out and your week's game plan thought through. Tuesday comes around and it's the same list. Why? Maybe, it's those self-imposed distractions, like the latest news or sports on your phone, the latest social posts you scroll thru, or maybe the best of all distractions, the thought that you can multi-task and nothing gets done.  A few ideas to consider: 1) Focus and prioritize 2-3 tasks at a time; 2) Block out calendar times so no one can make appointments; 3) Set schedules for purposeful distractions because they can relax the mind and; 4) turn off your phone notifications(!)
GETTING BORED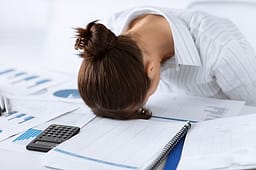 Doing the same thing over and over. Monotony. The same report each month. Not getting challenged with new tasks. Maybe not feeling connected to your firm. A Gallup poll found that only 33% of workers are engaged in their jobs and that 51% are disengaged. Wow, it's a wonder that work gets done!  Maybe you're ready for a change, either where you're at or a new place. If it's the former, maybe ask for new assignments or a reassignment or scout out opportunities for expanding and growing your skills. If it's the latter (time for a new company), think the same so you can target companies that will meet your goals.
GETTING STRESSED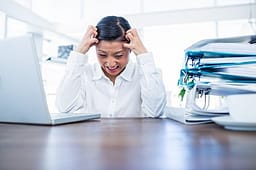 We all deal with work stress. Too much work, hard deadlines. Sometimes, a little stress can help you stay focused, alert and actually help you manage tough tasks with clarity.  Other times, you might find yourself feeling anxious and worried about the work you're doing. Or, some unfortunate rumor makes the round. Now, talking with friends or family or spending time exercising and eating right can help. So, too, could re-organizing your work priorities. Or, it's time to reassess your goals and your fit with the company. If all is good, great. But, if not, it may be time to re-think your priorities and goals and develop a plan that will get you where you'd like to be.
GETTING AHEAD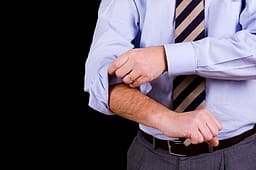 We've talked about re-thinking your goals and priorities to help address any distractions, boredom or stress that you are dealing with at work. We're not experts in psychology to offer specific solutions. We are, however, very much focused on the nuances that we all deal with on a daily basis in our jobs. It's why we suggest to spend your down-time (like this weekend) to re-organize and re-prioritize what's important to you. Career growth, new challenges, new learning, new tasks and assignments are all parts of the planning process you should pursue to make sure you can grow where you're at or decide and then explore if a change is warranted.
---
We're a private, exclusive and alternate platform that connects you, if you're in a job search, with vetted recruiters who will seek you out, keep you informed and will be there to support you during the entire hiring process.
Surf our site. Reach out to us if you'd like to talk.