Onboarding and offboarding are the bookends of an employee's time at a company. The terms come from an extended analogy that compares the employee life cycle with an ocean voyage—they join the organization through the onboarding process and leave through the offboarding process.
Historically, an offboarding process served mainly as a checklist for HR. Offboarding helps companies by mitigating security risks and preventing legal issues.  At its core, it's a checklist of items for both the terminating employee and the HR department to complete:  It typically includes:
Communicating change quickly, and transparently sharing the business rationale

.

Initiating knowledge transfer – update on projects, contacts, best practices, etc.

Recovering Company Assets – laptop return, building access, cancel all digital access, social media access.

Updating HRIS systems, calculate unused PTO, prepare COBRA and share in documented letter (which may require employee to acknowledge).

Conducting Exit Interview – a valuable insight into discovering potential organizational weakness or opportunities.
It's over – it's done – let's move on, right?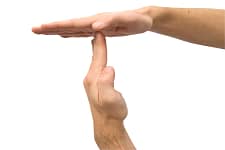 Not so fast…
Offboarding and Your Company's Reputation
Savvy organizations and modern HR professionals recognize both the business case and cultural need to invest in acquiring and retaining their talent.  Yet, they typically stop short of gaining the complete ROI in their talent investment – by overlooking this one very critical and compassionate step:
Offering Employer Sponsored Career Transition Support.
It is the critical link to fully complete offboarding activities.
It may seem counterintuitive – yet it's actually quite logical.
Most companies think any additional investment is not a wise decision.  But how you close out the relationship – particularly for loyal employees who are being downsized, right sized and laid off through no fault of their own – should be the same as when you on-boarded them. They should be provided with a compassionate way to exit gracefully and with support.
What's in for you, the sponsoring organization?
Your brand as an employer matters – to your former employees, to your current staff, to your future employees and to your consumers/clients.
You have worked hard to establish your brand. You have invested years, sleepless nights and many, many dollars to make your brand stand out. Do employees you lay off remain brand ambassadors or brand busters for your organization? Can laid off employees impact your brand?
Yes they can, now and for years to come.
Your company name never leaves their resumes or LinkedIn profiles for the remainder of their work lives. Time and time again, they'll be asked, "what was it like to work for" YOUR company? How will they say you treated them during the great COVID crisis of 2020?
Do the Right Thing
You don't want to just close the door on your exiting; instead You want to leave the door open for: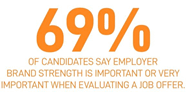 Referrals (good talent knows good talent)

Boomerang employees (those you may re-hire in the future)

Attracting future talent (the market will rebound)

Generate a sense of goodwill as part of your company's reputation that is aligned with your corporate culture and values
We've made it easy for you to do the right thing for more employees.
Offering our Employer Offboarding Subscription (EOS) services to all employees – at every level is a cost effective solution that carries value today and tomorrow.
At vCandidates.com, we believe a complete offboarding experience should be a supplement to the offboarding experience. It's a mark of compassion to help the company retain positive branding within the marketplace as well as help move their workforce forward.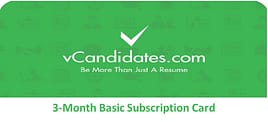 Our EOS program is a complementary offboarding benefit to assist the transitioning workforce navigate what's next in their career journey.
It is a more inclusive benefit allowing a company to offer personalized transition support to employees earning $40K or above. With 3-month subscriptions starting at just $125.00.
It means you are not only helping people get support while they prepare for future employment, but you are also showing the talent you still employ that you care about your people.
Your brand in the marketplace will be the ability to move forward with a supportive resource that will have them in more control over the job search process and to feel empowered in their career journey and grateful for all the opportunities you provided them.
And, the way employees are treated as they exit has never been more important than it is at this moment in time. 
We're here to help.
---
At vCandidates.com, we are changing the way career transitions happen by creating a positive connection between technology and the human touch.
We're here to help. Reach out to us if you'd like to talk.